Motel 168 (Shanghai Chengdu North Road)
Address: No.1455 South Suzhou Road, Jing'an District, Shanghai, Shanghai, 200041, China | Motel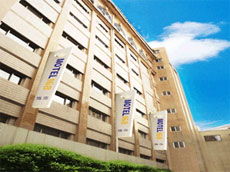 Searching for availability...
*Prices above are provided by partners for one room, double occupancy and do not include all taxes and fees. Please see our partners for full details.
TripAdvisor Reviews Motel 168 (Shanghai Chengdu North Road)
Travel Blogs from Shanghai
5 photos
... out. After breakfast we got chatting with some Americans who had travelled around for a week and were just getting ready to go home. We left the hostel to go and enjoy some of the delicious custard tarts again! Mmmm!! I got the peach one again and also a weird 'cheesecake' one which was not cheesecake but tasted alright. We took the subway over to Pudong and ohhhh the sky was gloriously clear and the sun was beaming down. For ...