Motel 168 (Shanghai Chengdu North Road)
No.1455 South Suzhou Road, Jing'an District, Shanghai, Shanghai, 200041, China | Motel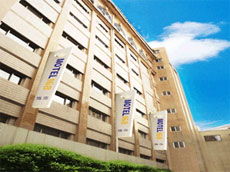 Searching for availability...
*Prices above are provided by partners for one room, double occupancy and do not include all taxes and fees. Please see our partners for full details.
Travel Blogs from Shanghai
20 photos
... other, and it was absolute heaven. I ate my burger in around 2 seconds. I could have probably eaten about 3 more but I didn't want to get too full because I had to save room for beer. It wasn't like being in shanghai at all, it was more like New York with the copious amount of white faces and various pretentious shops towering over me. Nevertheless it was very beautiful.

It was time to go out and party, we hit up yongcang lu around half 9 and headed to a ...
Travelers also recommend:
TripAdvisor Reviews Motel 168 (Shanghai Chengdu North Road)