Motel 168 (Shanghai Chengdu North Road)
No.1455 South Suzhou Road, Jing'an District, Shanghai, Shanghai, 200041, China | Motel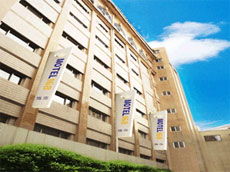 Searching for availability...
*Prices above are provided by partners for one room, double occupancy and do not include all taxes and fees. Please see our partners for full details.
Travel Blogs from Shanghai
... t too many people around!

The second day we had a more traditional touristy day in Suzhou, first we had lunch at Grandma's where we continued the tradition of ordering far too much good food. We then walked to Shangtang Jie, which is another traditional road, a bit like Pingjiang Lu but for some reason a lot more touristy - even though Pingjiang is right in the centre of town, something I don't think I'll ever understand! We then took the leftover food from Grandma's back ...
More great choices in Shanghai
Search TripAdvisor for more deals in Shanghai
Travelers also recommend:
TripAdvisor Reviews Motel 168 (Shanghai Chengdu North Road)