Motel 168 (Shanghai Chengdu North Road)
No.1455 South Suzhou Road, Jing'an District, Shanghai, Shanghai, 200041, China | Motel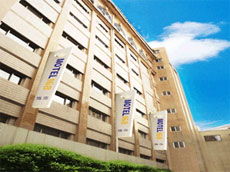 Searching for availability...
*Prices above are provided by partners for one room, double occupancy and do not include all taxes and fees. Please see our partners for full details.
Travel Blogs from Shanghai
... the chemistry department. Which comes with a slight raise in pay, no real power, and a heap of managerial headache. But in this world of titles and credentials, it does polish up the old resume quite nicely. I was basically doing the same job last year, but now I will be over seeing 6 different teachers instead of 3. So there's that.

And I guess now the only thing for me to say is see you in Moscow...
...
More great choices in Shanghai
Search for more deals in Shanghai
Travelers also recommend:
TripAdvisor Reviews Motel 168 (Shanghai Chengdu North Road)