Motel 168 (Shanghai Chengdu North Road)
Address: No.1455 South Suzhou Road, Jing'an District, Shanghai, Shanghai, 200041, China | Motel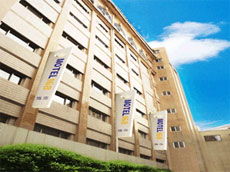 Searching for availability...
*Prices above are provided by partners for one room, double occupancy and do not include all taxes and fees. Please see our partners for full details.
Travelers also recommend:
TripAdvisor Reviews Motel 168 (Shanghai Chengdu North Road)
Travel Blogs from Shanghai
110 photos
... home to lunch. Chad was heading off to a Rotary meeting, so after only a short time with us, he left. Carolina and I hit the market for round two, just the kids and us. They were awesome again and let us shop for almost two more hours!

We offered to watch Vicky the next morning while Carolina took Tomy to an appointment. She and Sebastian played around the house, and then we took them around the mall to play some more. We had a proper NY style pizza lunch, and all ...