Theme Park Hotel
531-6, Sang-Dong, Wonmi-Gu, Bucheon, 420-030, Korea Rep. | Hotel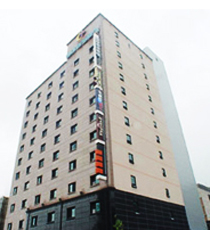 Searching for availability...
*Prices above are provided by partners for one room, double occupancy and do not include all taxes and fees. Please see our partners for full details.
Travelers also recommend:
Travel Blogs from Bucheon
12 photos
... Imjingal has an amusement park with restaurants and displays. Many of our group headed to a tourist style "Traditional Korean Restaurant", but I followed the Koreans getting off another bus and found a real Korean eating establishment where I ordered my standard BiBimBop. Yummy!



After lunch, it was time to visit Infiltration Tunnel #3. And boy, has that changed from 1999! When I last visited, the site ...