Theme Park Hotel
531-6, Sang-Dong, Wonmi-Gu, Bucheon, 420-030, Korea Rep. | Hotel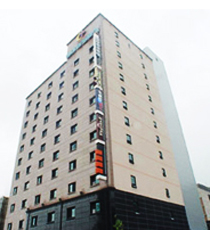 Searching for availability...
*Prices above are provided by partners for one room, double occupancy and do not include all taxes and fees. Please see our partners for full details.
Travel Blogs from Bucheon
... are so busy as well, so I want to be a good source of encouragement for them. My middle school students study longer and harder than I ever did in college. They attend multiple academies and have to meet a max amount of study hours. Today a student told me i straight up wouldn't understand because i went to school in America. I didnt even attempt to argue, you're right. I finished school at 3 and went home where i studied maybe an hour ...
More great choices in Bucheon
Search TripAdvisor for more deals in Bucheon
Travelers also recommend: