Teda International Hotel and Club
No.8 Second Avenue, Tianjin, Tianjin, 300457, China | Hotel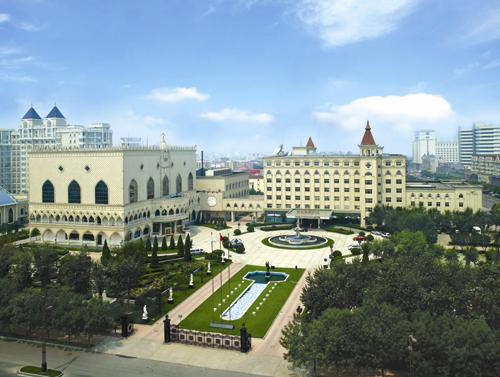 No availability found through our partners. Please contact the business directly or check some of our recommended alternatives.
Hotels available for your dates
1 / 6
« »
*Prices above are provided by partners for one room, double occupancy and do not include all taxes and fees. Please see our partners for full details.
Travel Blogs from Tianjin
... about 1kg of each? It's possible …

And the vegetables? Glad you asked. None of the half-a-dozen or so vendors outside the market sold vegetables, only fruit. OK, a couple sold cherry tomatoes but you know they are fruit, right? (See http://en.wikipedia.org/wiki/Tomato) No problem, I'll buy some from a little shop on the way back. Arrives at shop, stands at the door, looks in. Nope, only fruit. ...
How has this hotel rated in the past?
What's this?
Discover trends in hotel experiences based on real traveler reviews and ratings. Mouse over circles to see what some travelers had to say.
Location
This hotel is located in the Tanggu District area of Tianjin.
Map this hotel
Amenities
Restaurant
Swimming pool
Free High-Speed Internet
Fitness/Health center
Business Services
Kitchenette
Travelers also recommend:
TripAdvisor Reviews Teda International Hotel and Club Tianjin