Hotel Cherbourg
703-41 Eulwang-dong, Jung-gu, Incheon, 400-420, Korea Rep. | 3 star hotel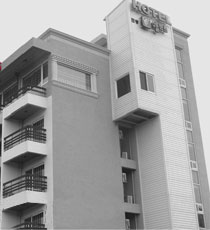 Searching for availability...
*Prices above are provided by partners for one room, double occupancy and do not include all taxes and fees. Please see our partners for full details.
Travel Blogs from Incheon
... appreciated!

The lady told us that although the flight was fully booked, there was seating available in the emergency exits. This translates into meaning a shitload of leg room and easy access to the exits in case of a crash. Whoopee!

The flight was equally satisfying, even with the 100 something announcements about how the airline was doing everything humanly possible to make the flight "enjoyable."

"Welcome aboard, let us know if we ...
More great choices in Incheon
Search TripAdvisor for more deals in Incheon
Travelers also recommend:
TripAdvisor Reviews Hotel Cherbourg Incheon