Hotel Cherbourg
703-41 Eulwang-dong, Jung-gu, Incheon, 400-420, Korea Rep. | 3 star hotel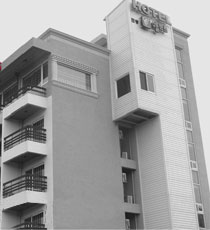 Searching for availability...
*Prices above are provided by partners for one room, double occupancy and do not include all taxes and fees. Please see our partners for full details.
Travel Blogs from Incheon

I have no idea what time my body clock would say it is - it has been one long, long day.

I got up at 5 am for a 7 am flight from Albany on august 11th. I had a 4 hr lay-over in Newark where I discovered that my new netbook didn't work anymore. It wouldn't start and kept retrying until finally it said it needed help and I could shut it …
... 3:30AM. Saturday we went bowling for a teachers birthday (I came in second both games). I returned to Liquor Burger and went 1-1 in the card game war.
I know that I've spoken to many of you about the lack of job security with my school in Korea. There have been about 10 teachers that came in with me, and we will have about 6 left at the end of the month. I have reason to believe that if someone does get canned, that person might be me. I had ...
More great choices in Incheon
Search for more deals in Incheon
Travelers also recommend:
TripAdvisor Reviews Hotel Cherbourg Incheon