Hotel Cherbourg
703-41 Eulwang-dong, Jung-gu, Incheon, 400-420, Korea Rep. | 3 star hotel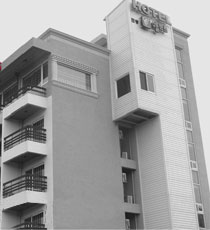 Searching for availability...
*Prices above are provided by partners for one room, double occupancy and do not include all taxes and fees. Please see our partners for full details.
Travel Blogs from Incheon

I have no idea what time my body clock would say it is - it has been one long, long day.

I got up at 5 am for a 7 am flight from Albany on august 11th. I had a 4 hr lay-over in Newark where I discovered that my new netbook didn't work anymore. It wouldn't start and kept retrying until finally it said it needed help and I could shut it …
... for a few hours. I woke up feeling kinda sick. My stomach was just off, and still is. We took a cab, to the sky train, and got off at the Makkasan station to meet our buddy Pooney. We did a little shopping in the most thai part of Bangkok ever. Keli went up to 4 booths asking for noodle soup with chicken, but there was a language barrier. We finally ended up at the MBK center where people told us a mosh of directions to Starbucks. Finally we took 2 ...
More great choices in Incheon
Search for more deals in Incheon
Travelers also recommend:
TripAdvisor Reviews Hotel Cherbourg Incheon