Myqsilom Elegance Suites
Address: North Sathorn Road, Bangkok, 10500, Thailand | Hotel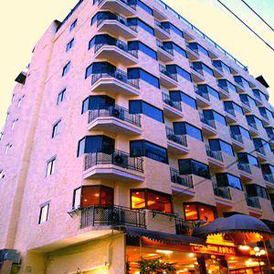 Searching for availability...
*Prices above are provided by partners for one room, double occupancy and do not include all taxes and fees. Please see our partners for full details.
TripAdvisor Reviews Myqsilom Elegance Suites Bangkok
Travel Blogs from Bangkok
2 photos
We went to the train station to book our tickets up to Chaing Mai on the overnight train. A process that took less than five minutes once we got to the station - a bit different to all the bureaucracy and over two hours it took in Delhi!

Then we wandered down to Chinatown for a meal and on towards the water and called into a nice looking cafe and shared a table with an English lady called Jane who was probably a bit older than me. We ended up talking to her for ...