Myqsilom Elegance Suites
Address: North Sathorn Road, Bangkok, 10500, Thailand | Hotel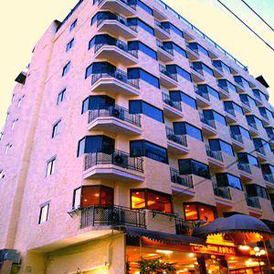 Searching for availability...
*Prices above are provided by partners for one room, double occupancy and do not include all taxes and fees. Please see our partners for full details.
Travelers also recommend:
TripAdvisor Reviews Myqsilom Elegance Suites Bangkok
Travel Blogs from Bangkok
2 comments, 78 photos
... so I finished it all. The spice is not the same as at home, sure it's hot but it doesn't burn. They sat me at the front so I got to watch all the madness.

Day 8
Really can't believe it's day 8 already? This time last week I was getting prepared for the biggest adventure of my life so far, with no idea how I was going to cope and still worrying I had missed something, or booked a flight to the wrong place!
Looking back now, it's ...