Hotel Expo
544-1 Bongmyong-dong, Yusong-gu, Daejeon, P1B 9P3 , Korea Rep. | Hotel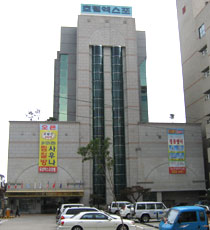 Searching for availability...
*Prices above are provided by partners for one room, double occupancy and do not include all taxes and fees. Please see our partners for full details.
Travel Blogs from Daejeon
... front seat. On the passenger's lap. Without a seatbelt. Or on the driver's lap of a scooter, of course without a helmet. 8. It's a good idea to wait until it is 30 degrees to turn on the AC in schools and public places. But the moment is dips below 20 is when the heat must go on. 9. Kimchi is the cure all for any ailment, from the common cold to SARS. 10. Regardless of the temperature, a mini skirt and high heels are always in fashion. 11. ...
More great choices in Daejeon
Search for more deals in Daejeon
Travelers also recommend: