Hotel Expo
544-1 Bongmyong-dong, Yusong-gu, Daejeon, P1B 9P3 , Korea Rep. | Hotel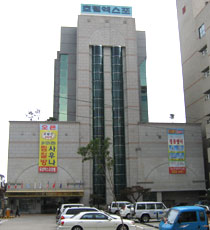 Searching for availability...
*Prices above are provided by partners for one room, double occupancy and do not include all taxes and fees. Please see our partners for full details.
Travel Blogs from Daejeon
... or interacted with him. He also didnt go play with anyone outside, just went in the direction of the classrooms. I want up to him and kneeled down, asked him how he was doing. He told me good and I sure hope he was telling the truth. Gosh I could go on and on about this boy. Today I got a compliment by a student. It was while we assisted the other group, the end of a class we just all go to a table and have ...
More great choices in Daejeon
Search for more deals in Daejeon
Travelers also recommend: