Hotel Chalet
12-4 Daechi-ni, Daechi-Myun, Cheongyang-Kun, Chungcheongnam-do, 00040, Korea Rep. | Hotel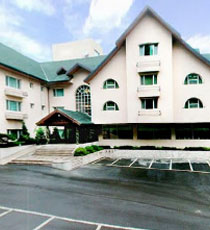 Searching for availability...
*Prices above are provided by partners for one room, double occupancy and do not include all taxes and fees. Please see our partners for full details.
Travel Blogs from Chungcheongnam-do
20 photos
... with an older man who brought his son over and was so proud to introduce him..I decided Korean fathers are not stereotypical at all, they are all super involved in their kids' lives and are sooo proud and kind. However, the man did forcibly tell logan and I we must get married immediately and made me go sit by him because Logan and I were getting too cuddly apparently. LOL! He kept telling me he wanted to make Logan jealous..it was ...
Other places to stay in Chungcheongnam-do