Hotel Chalet
12-4 Daechi-ni, Daechi-Myun, Cheongyang-Kun, Chungcheongnam-do, 00040, Korea Rep. | Hotel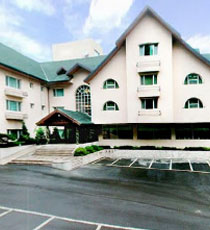 Searching for availability...
*Prices above are provided by partners for one room, double occupancy and do not include all taxes and fees. Please see our partners for full details.
Travel Blogs from Chungcheongnam-do
What can I say? Korea Burn was the best weekend/experience I've had in Korea thus far- and possibly the best I will have. It's basically the Korean version of The Burning Man (http://www.burningman.com/). I found out about this event less than a month before it was to occur. But, as Korea is the best place to plan last minute mini-vacations, I thought "Why not?"

So, a coworker, Christie, and I decided to go in full throttle and see what this was about. ...
Other places to stay in Chungcheongnam-do