He An Hotel
Building 3,Kaijie Garden, Chaoyang Road,Wuhang Zhen, Gulangyu Island, Fujian, China | Hotel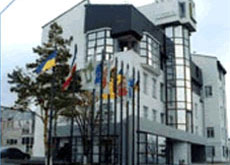 Searching for availability...
*Prices above are provided by partners for one room, double occupancy and do not include all taxes and fees. Please see our partners for full details.
Location
This hotel is located on Building 3,Kaijie Garden, Chaoyang Road,Wuhang Zhen, Gulangyu Island.
Map this hotel
TripAdvisor Reviews He An Hotel Gulangyu Island
Travel Blogs from Gulangyu Island
5 comments, 17 photos
... of Yuan around! Then as we were leaving the security guard came up to Chen Jian and told him he could get us money. As soon as he told Brian, Brian was like, 'We are out of here! He is a counterfeiter! Biggest scam in China!" Since Brian has been like 11 times and Chen Jian is quite innocent, we booked it out. Brian went back...I was like wth! After lunch Evan and I cruised around the grocery story up the street. It is really like a mini Walmart because it ...
Other places to stay in Gulangyu Island
No.57 Wuhang Road, Gulangyu Island | Hotel

from $46