He An Hotel
Address: Building 3,Kaijie Garden, Chaoyang Road,Wuhang Zhen, Gulangyu Island, Fujian, China | Hotel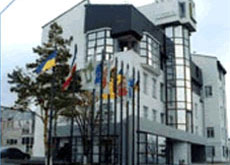 Searching for availability...
*Prices above are provided by partners for one room, double occupancy and do not include all taxes and fees. Please see our partners for full details.
Location
This hotel is located on Building 3,Kaijie Garden, Chaoyang Road,Wuhang Zhen, Gulangyu Island.
Map this hotel
Travelers also recommend:
TripAdvisor Reviews He An Hotel Gulangyu Island
Travel Blogs from Gulangyu Island
... constructing exceptional the organization most - creative cd.
You will have more resources for discount burberry scarf array of opportunities in
items of knickknack as well as the harmonizing dresses. Positive, Stetson is a
guys perfume rather not a might fragrance, And yet this unique aroma might
actually be the greatest reduced cost scent for less than $30 women ...