He An Hotel
Building 3,Kaijie Garden, Chaoyang Road,Wuhang Zhen, Gulangyu Island, Fujian, China | Hotel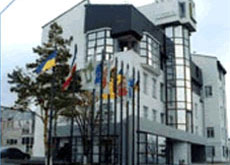 Searching for availability...
*Prices above are provided by partners for one room, double occupancy and do not include all taxes and fees. Please see our partners for full details.
Travel Blogs from Gulangyu Island
... adore the heels.
Accessibility to Terani costumes has generated an indelible impression towards
the women men and women:. Creepy crawlers and spiders could be placed between
the rungs of stairways, doorways, under and above bushes, mailboxes, carports,
around antennas of cars, from trees, hanging plants, lawn decor, and anywhere
you see fit. As a male, I cannot understand a logical reason to get women's high ...
Location
This hotel is located on Building 3,Kaijie Garden, Chaoyang Road,Wuhang Zhen, Gulangyu Island.
Map this hotel
TripAdvisor Reviews He An Hotel Gulangyu Island
Other places to stay in Gulangyu Island