He An Hotel
Building 3,Kaijie Garden, Chaoyang Road,Wuhang Zhen, Gulangyu Island, Fujian, China | Hotel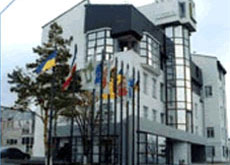 Searching for availability...
*Prices above are provided by partners for one room, double occupancy and do not include all taxes and fees. Please see our partners for full details.
Travel Blogs from Gulangyu Island
... with Tooty Ta per request of my homeroom and it worked out great. I KNOW I AM ALL OVER QQ - which is Chinese FB! Feet apart, knees together, bottoms up, tongue out, eyes shut. Get the picture???? Anyway the lesson rocked and all the other American teachers felt the same way. We are flying high...better watch for the crash and burn. During lunch our plans changed every ten minutes re the weekend, tonight, etc. Annie got stuck going to dinner with ...
Location
This hotel is located on Building 3,Kaijie Garden, Chaoyang Road,Wuhang Zhen, Gulangyu Island.
Map this hotel
TripAdvisor Reviews He An Hotel Gulangyu Island
Other places to stay in Gulangyu Island
No.57 Wuhang Road, Gulangyu Island | Hotel

from $46