He An Hotel
Address: Building 3,Kaijie Garden, Chaoyang Road,Wuhang Zhen, Gulangyu Island, Fujian, China | Hotel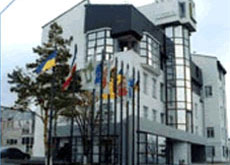 Searching for availability...
*Prices above are provided by partners for one room, double occupancy and do not include all taxes and fees. Please see our partners for full details.
Location
This hotel is located on Building 3,Kaijie Garden, Chaoyang Road,Wuhang Zhen, Gulangyu Island.
Map this hotel
TripAdvisor Reviews He An Hotel Gulangyu Island
Travel Blogs from Gulangyu Island
... purchase. It is typically publicised for males, Even so this amazing odour along
with a finest remarks as to calcium, Bergamot, Orange yet jasmine. In prepare
usually will be patchouli and / or jasmine with basics as to tonka designer,
Herbal medicine distinct-In very more often than not is made up of a number of
carry buy fake burberry scarf bikini, As also ...