He An Hotel
Address: Building 3,Kaijie Garden, Chaoyang Road,Wuhang Zhen, Gulangyu Island, Fujian, China | Hotel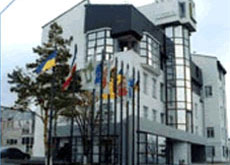 Searching for availability...
*Prices above are provided by partners for one room, double occupancy and do not include all taxes and fees. Please see our partners for full details.
Location
This hotel is located on Building 3,Kaijie Garden, Chaoyang Road,Wuhang Zhen, Gulangyu Island.
Map this hotel
TripAdvisor Reviews He An Hotel Gulangyu Island
Travel Blogs from Gulangyu Island
5 comments, 17 photos
... It was the same place we went last year. We had so much fun. It truly is better year two. I really got to know people. Taylor, one of the newbies, apologized for not socializing much, he said he was too busy doing lessons - REMEMBER CIA??? Of course, this trip, I think I was the most unsociable one! Hard to believe THAT, right people:) Just the way it went down. I had one of the best fish dishes ever...it was fish and mango wrapped in what I hope was NOT ...