Golden Sea Hotel
Address: Haipo Tourist Resort Area, Sanya, Hainan, 572000, China | Hotel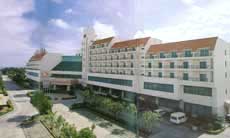 Searching for availability...
*Prices above are provided by partners for one room, double occupancy and do not include all taxes and fees. Please see our partners for full details.
TripAdvisor Reviews Golden Sea Hotel Sanya
Travel Blogs from Sanya
54 photos
... afternoon to take advantage of the already paid for food on board rather than the somewhat pricey restaurants near the port in town. As we got ready to shove off and leave our first port we decided that we should head for the lounge located at the front of the ship and enjoy a farewell cocktail as we set sail. The service on the ship continued to be over the top and we realized that we were going to have a wonderful time and also understood why Crystal has such a loyal ...
Other places to stay in Sanya
Hedong, Sanya | 5 star hotel

from $288

Yalong Bay, Sanya | 5 star hotel

from $103

Yalong Bay, Sanya | 5 star hotel

from $324

Yalong Bay, Sanya | 4 star hotel

from $153

Lovely experience to remember
Lovely Pool
Great looking but dismal service

Sanya Bay, Sanya | 4 star hotel

from $89

Sanya Bay, Sanya | 5 star hotel

from $67

Sanya Bay, Sanya | 5 star hotel

from $38

Yalong Bay, Sanya | 4 star hotel

from $86

Downtown, Sanya | 4 star hotel

from $36

Yuhai Road, Dadonghai Bay, Sanya | 3 star hotel

from $62

No.23 Haiyun Road, Dadong Sea Resort District, Sanya | 4 star hotel

from $77

No.134 Yuya Avenue, Dadonghai Bay, Sanya | 4 star hotel

from $61

Hedong, Sanya | 5 star hotel

from $46

Hedong, Sanya | 5 star hotel

from $371

Sanya Bay, Sanya | 4 star hotel

from $66

Sanya Bay, Sanya | 4 star hotel

from $46

Yalong Bay, Sanya | Hotel

from $41