Fenjiu Hotel
Address: No.38 Jiefang Road, Taiyuan, Shanxi, 030002, China | Hotel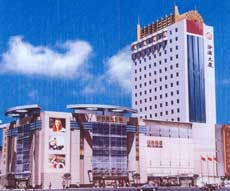 Searching for availability...
*Prices above are provided by partners for one room, double occupancy and do not include all taxes and fees. Please see our partners for full details.
Travelers also recommend:
TripAdvisor Reviews Fenjiu Hotel Taiyuan
Travel Blogs from Taiyuan
1 comment, 25 photos
... of your control. It isn't the situation, but your attitude about the situation that makes all the difference! This is what our journey has taught us time and time again. I found myself asking why? Then, as I began to understand, my question turned to Why not? We, as individuals and as a couple needed to be consistently challenged in this way. Habitually, it is very easy for us to fall back into a negative spiral, but as of late ...