Best Western Hotel Dragon
34-1 Palyoung-Dong, Janghowon, 641465, Korea Rep. | Hotel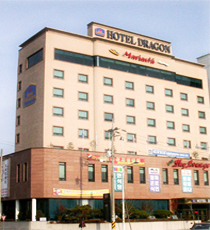 No availability found through our partners. Please contact the business directly or check some of our recommended alternatives.
Hotels available for your dates
1 / 6
« »
*Prices above are provided by partners for one room, double occupancy and do not include all taxes and fees. Please see our partners for full details.
Travel Blogs from Janghowon
... lanterns down to the water's edge, lit the candle inside, and placed them tenderly on the surface of the water. We watched as the current carried the lanterns away, clusters of them getting stuck in the rocks on the bank.
After such an active day we were starting to get tired so we made our way back to the Love Motel earlier than most. After playing cards for a while in one of the boy's rooms, the girls were ready to call it a night. ...
More great choices in Janghowon
Search for more deals in Janghowon
Travelers also recommend:
TripAdvisor Reviews Best Western Hotel Dragon Janghowon