Aura Tourist Hotel
713-7 I-dong, Sangrok-gu, Ansan, Korea Rep. | Hotel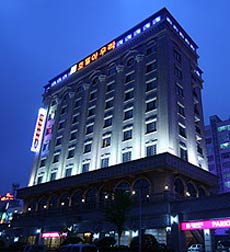 Searching for availability...
*Prices above are provided by partners for one room, double occupancy and do not include all taxes and fees. Please see our partners for full details.
Travel Blogs from Ansan
... through the nearly abandoned village to a little outdoor theater in the back corner. We sat on rough stone steps and waited. Soon cymbals started to ring out and a drum troupe skipped their way into the circle. The drummers and dancers appeared to be telling some kind of story with their movements and I struggled to pay attention as the cold seeped through my jeans and froze my tush. The dancers went on and on and unfortunately many ...
TripAdvisor Reviews Aura Tourist Hotel Ansan
Other places to stay in Ansan
1198-4 Sa-dong, Sangrok-gu , Ansan | Hotel

from $105

874 Bono 3-dong, Sangrok-gu, Ansan | Hotel

from $93

1198 Sa 1(il)-dong, Sangnok-gu, Ansan | Hotel

from $32

120-5 Il-dong, Sangrok-gu, Ansan | Hotel

from $52