Airlines Hotel
Address: No.3027 Shenzhen East Road, Luohu District, Shenzhen, Guangdong, 518001, China | Hotel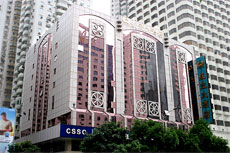 Searching for availability...
*Prices above are provided by partners for one room, double occupancy and do not include all taxes and fees. Please see our partners for full details.
TripAdvisor Reviews Airlines Hotel Shenzhen
Travel Blogs from Shenzhen
2 comments, 28 photos
... I want to return. Despite the chaos and the sheer amount of people. I have fallen in love with the place and in the future, who knows I may try and apply for a job there.

As I'm finishing the blog on Christmas Eve, I would like to wish all of you a very Merry Christmas. I have plans so don't worry about me missing home and everything Christmas brings. This will be the subject of my next blog.

Until next time,

Your Stupid Boy Abroad,
...